Yippy Road Runner Cute Game Unity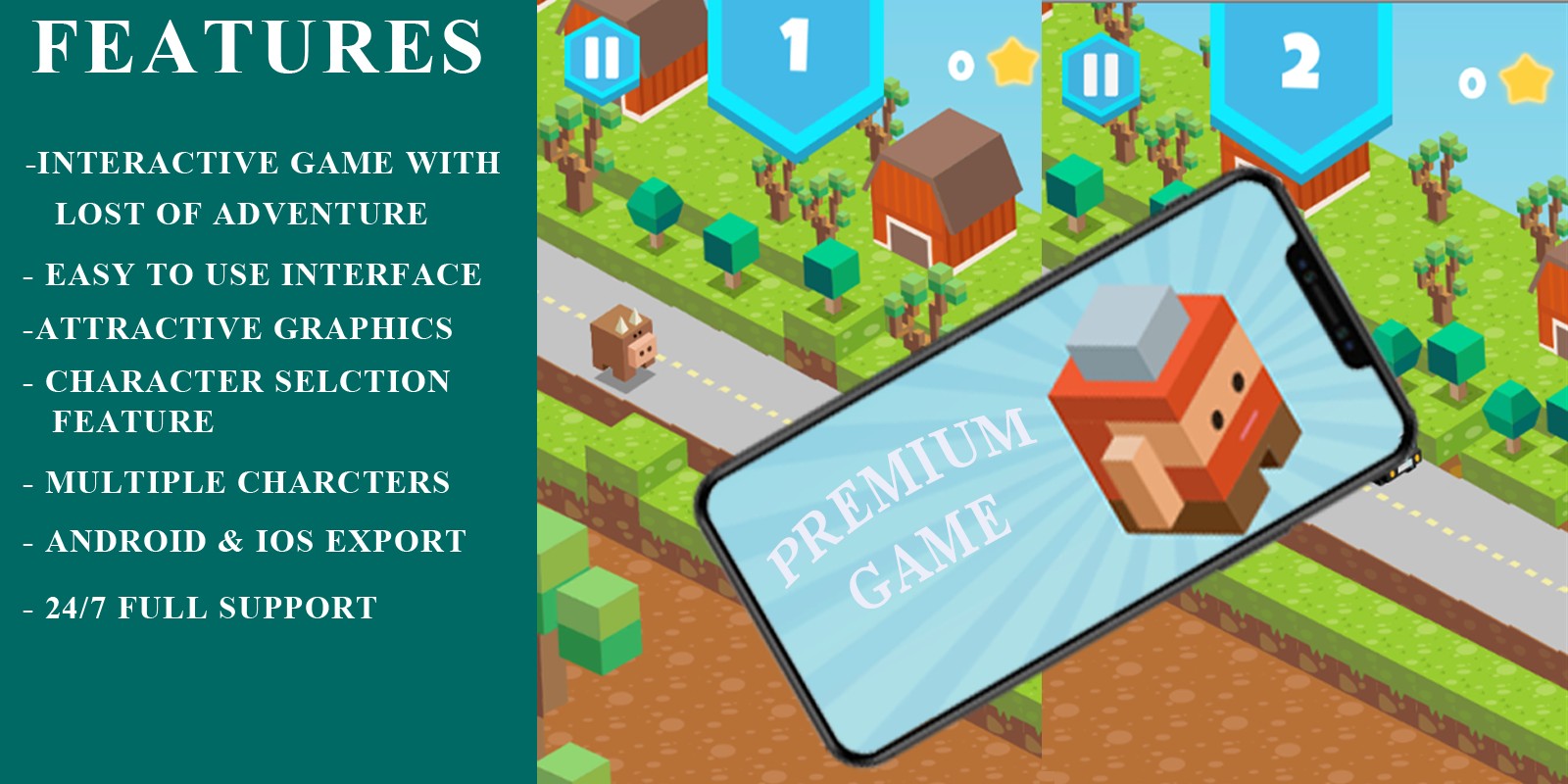 Screenshots
Overview
Yippy Road Runner  is an interactive game with lots of fun and this game has lots of feature with clean user interface easy to reskin game with no time , contains charcter lock and unlock feature.
Features
● INTERACTIVE GAME WITH LOTS OF ADVENTURE
● CHARACTER PURCHAEE FEATURE
● TONS OF CUTE CHRACTERS
● EASY TO USE INTERFACE
● ATTRACTIVE GRAPHICS 
● CHARACTER SELCTION FEATURE 
● PURCHASE  CHARCTERS  USING COINS 
● ANDROID & IOS EXPORT FEATURE 
● EASY TO RESKIN GAME WITHOUT ANY EXTRA PLUGIN
● 24/7 FULL SUPPORT
Requirements
●LATEST/ 2017 UNITY VERSION OF UNITY3D SHOULD BE USED.
Instructions
● THIS GAME IS VERY EASY TO RESKIN AND SETUP.
●JUST REPLACE THE IMAGES AND SOUNDS AND YOUR READY TO GO.
Download